Plot 6 Perry Barr Residential Scheme
---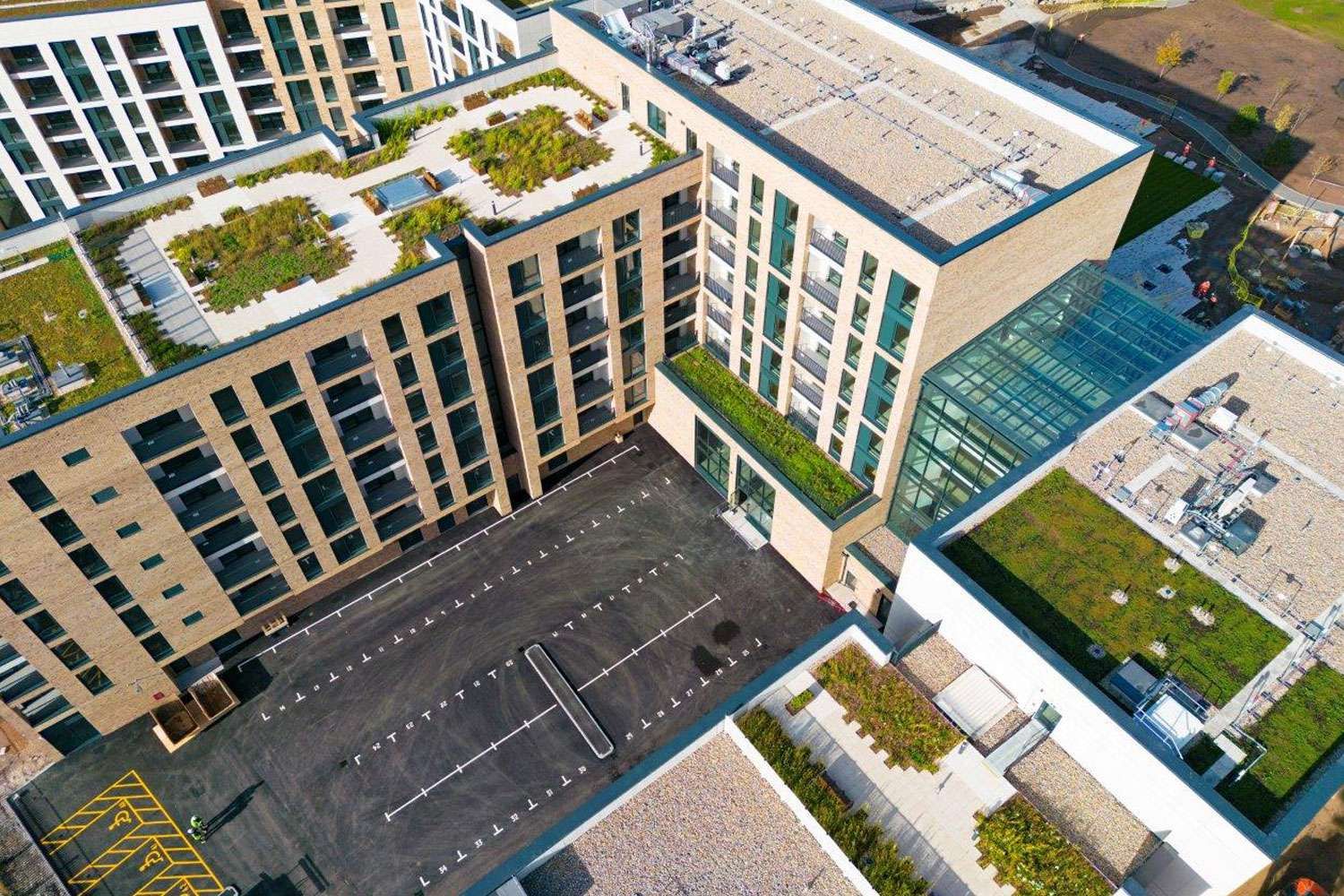 Started in 2021, Plot 6 was an integral part of the ambitious Perry Barr Residential Scheme, originally designed to accommodate athletes during the 2022 Commonwealth Games. This project highlights the remarkable achievements and challenges faced by the project team in completing the construction amidst the unprecedented backdrop of the Covid-19 pandemic.
The Perry Barr Residential Scheme aimed to create a thriving residential complex comprising 968 apartments. Anna Evans, the Project Director for the scheme from Lendlease, expressed immense pride in the project's completion, emphasizing the team's ability to adapt to new working methods and their unwavering dedication.
RLW successfully installed a Hot Melt waterproofing system on 12 roof levels and Liquid plastic to over 40 roof balconies. This encompassed an impressive 5,000 square meters of Hot Melt waterproofing, incorporating IKO PIR insulation under slabs, ballast, and Sedum roof blankets. The installation of this system ensured effective protection against water infiltration, enhancing the durability and longevity of the roofs.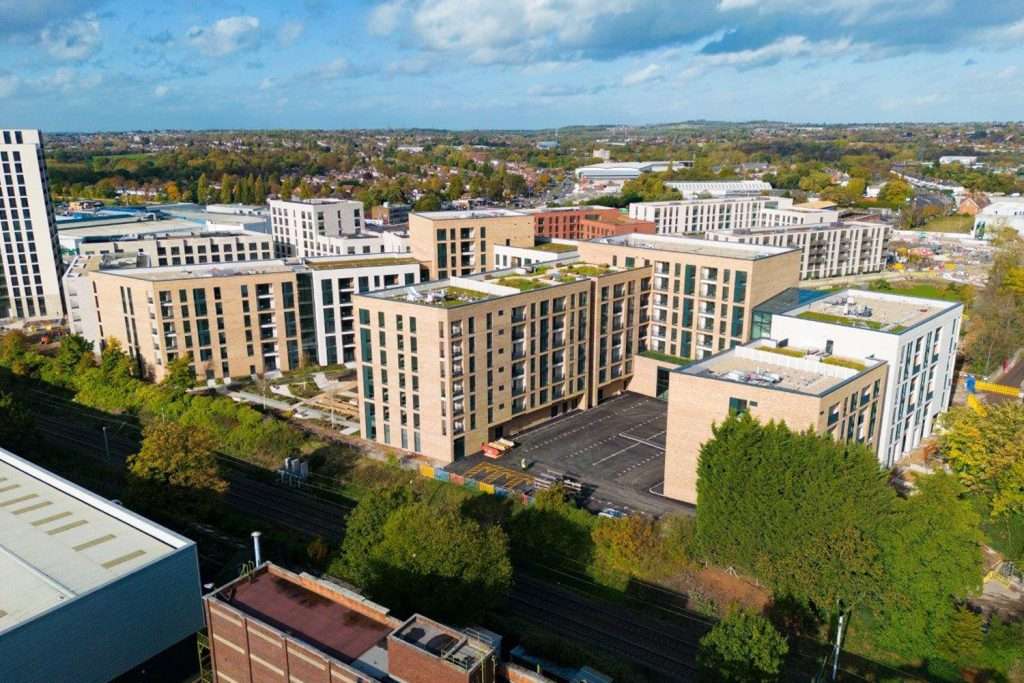 To overcome limitations where traditional brick installation was not feasible, RLW implemented an Ash and Lacy brick slip system known as Mech-Slip. This innovative solution enabled the installation of brick slips on balconies, adding an aesthetically pleasing element to the overall design.
As part of the project's finishing touches, RLW installed over 1,000 meters of 3mm Aluminium powder-coated capping's. These capping's were fabricated by P&H Fabrications, RLW's sister company. The use of high-quality, powder-coated aluminium capping's provided a sleek and durable solution, further enhancing the overall appearance of the development.
The Covid-19 pandemic posed significant challenges throughout the project's timeline. However, the project team showcased resilience and adaptability by implementing new working practices to ensure the safety of all personnel. By adhering to strict health and safety protocols and leveraging innovative technology, the team successfully navigated the obstacles presented by the pandemic without compromising on quality or deadlines.
The completion of Plot 6 in the Perry Barr Residential Scheme stands as a testament to the collaborative efforts and commitment of all involved. Despite the challenges imposed by the Covid-19 pandemic, the project team delivered exceptional results. RLW's installation of the Hot Melt waterproofing system, the innovative Mech-Slip solution for balconies, and the flawless installation of Aluminium capping's by P&H Fabrications contributed to the project's success.
Project: Plot 6 Perry Barr Residential Scheme
Product: IKO Hot Melt waterproofing, roof finishes and Aluminium.
Contractor: Kier
Value: £1.4 million
---
Have a question, or want to discuss your project in more detail?
Don't hesitate to get in touch.
Have a question, or want to discuss your project in more detail?
Don't hesitate to get in touch.