Cryfields Village, Student Accommodation 
---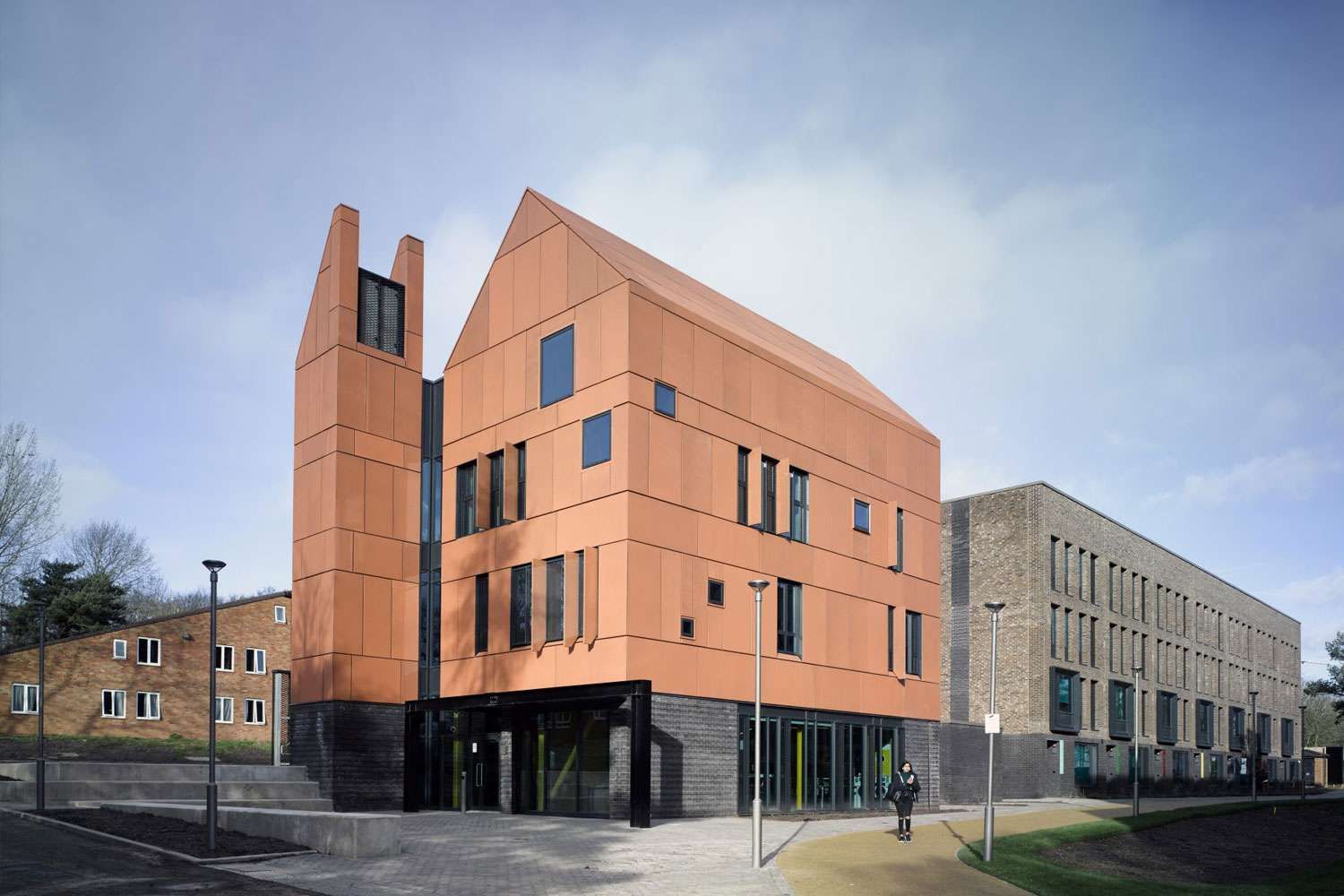 The new Cryfields Village student accommodation is centred in the heart of the University of Warwick. The £57m, three phased project was completed in 2021 providing 828 new student bedrooms in a mixture of townhouses and cluster blocks.
The Village Hall provided office space, a laundrette, post room, cinema room and student meeting areas.
Wendy Roberts, Director of Staff and Student Accommodation in Estates said:
"The aim of Cryfield Village was to create a new benchmark for residential design on campus, that responded to student changing needs and offered variety of accommodation to allow students to live as a community. One of the key drivers was to deliver variety in design, let length and price so students with different requirements can live together.
We are so proud to have a new neighbourhood of 1,000 students, with it's own village hall, 6 and 12 bed townhouses, self-contained studios and elegant apartment buildings. We have a wonderful new addition to our campus accommodation provision is receiving extremely positive reviews from our students."
RLW roofing were responsible for the supply and installation of IKO PermaTec hotmelt inverted roof system, Sika Sarnafil single ply membrane and Powder Coated aluminium rainscreen cladding.
P&H fabrications supplied all the powder coated aluminium on this project including parapet capping's and secret fix rainscreen cladding.
The village Hall rainscreen cladding was coated by Powdertech (Corby) in a resilient "cracked" clay finish which meets the reaction to fire standards for fire classification A2-s1,d0, Suitable for use on Multi-storey residential buildings.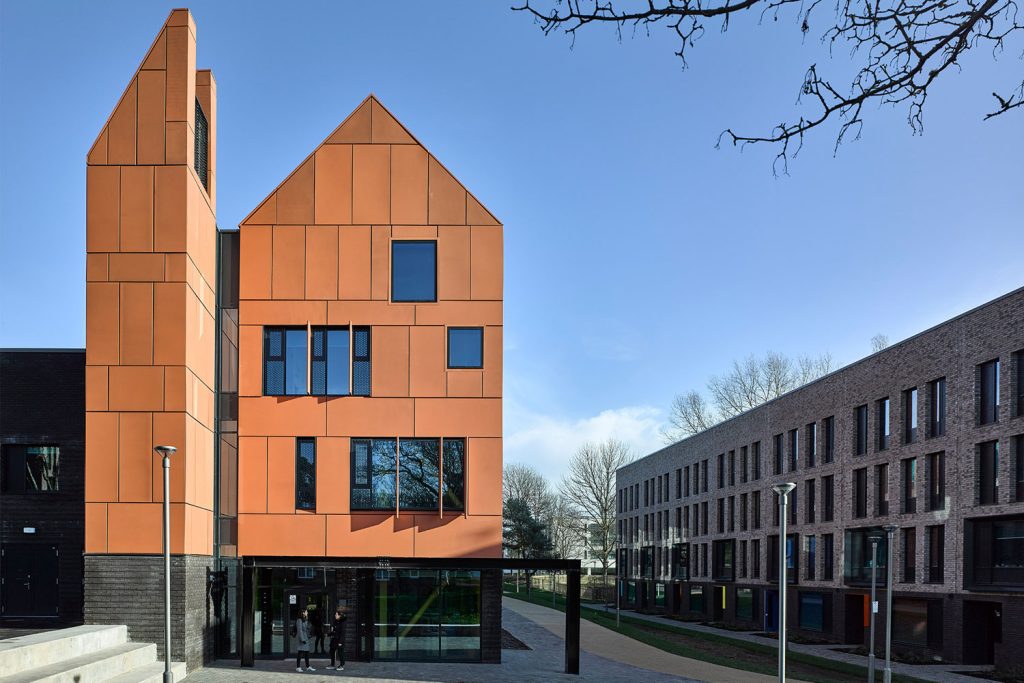 Project Details
Project: Cryfields Village, Warwick University
Product: IKO PermTEC inverted Hot Melt roofing system, Sika Sarnafil single Ply Roofing , P&H Aluminium Rainscreen cladding, P&H Aluminium Parapet capping
Contractor: Kier Construction
Value: £2m
---
Have a question, or want to discuss your project in more detail?
Don't hesitate to get in touch.
Have a question, or want to discuss your project in more detail?
Don't hesitate to get in touch.